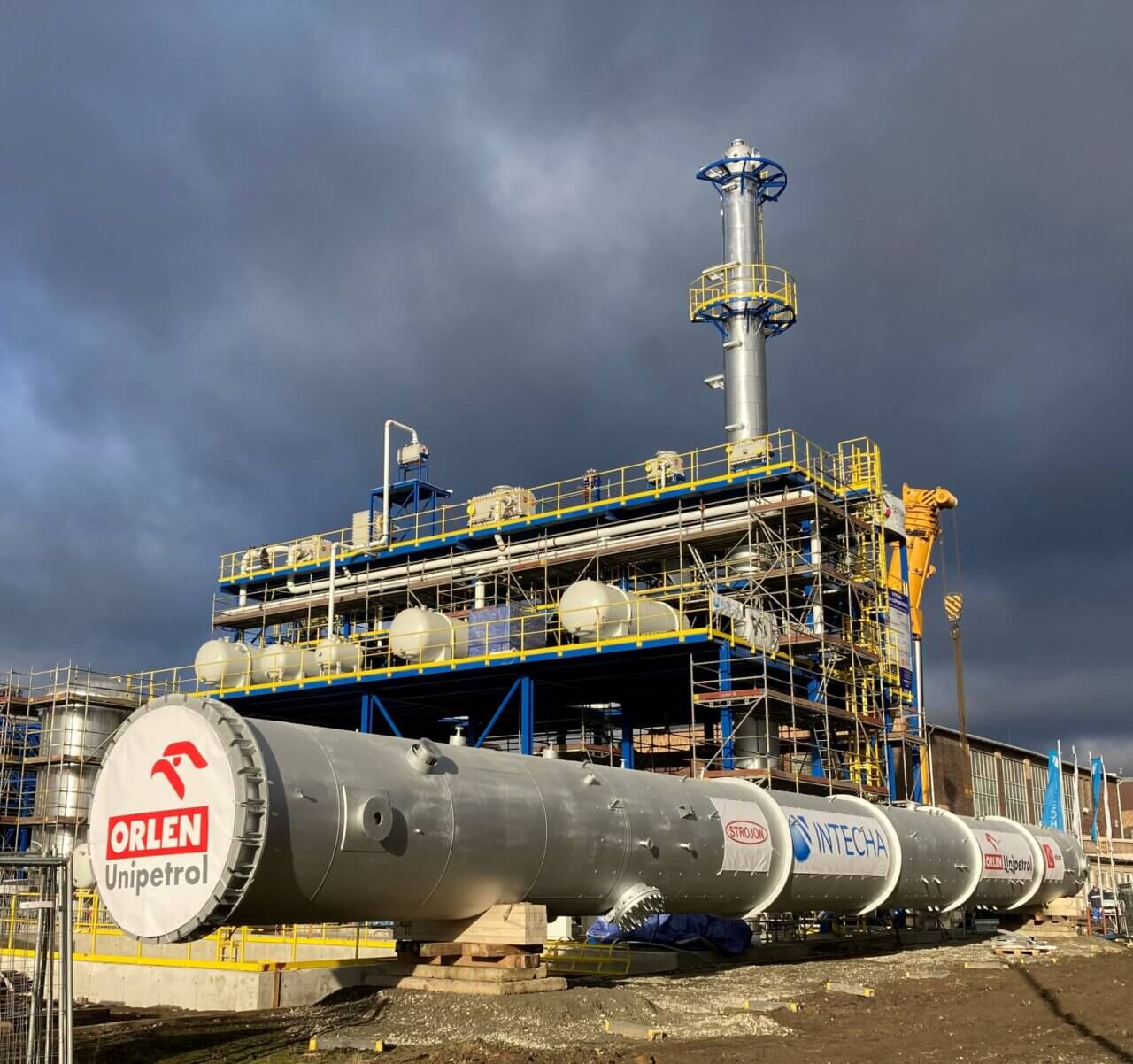 Type: Vertical Pressure vessel
Product: Column C-01, C-02, C-03 and C-04
Project: DCPD Orlen Unipetrol RPA
Year of manufacturing: 2021 – 2022
Final destination: Litvinov
Design code: EN 13445
Design pressure: 3,5 bar(g)
Design temperature: 200 °C
Material: Carbon steel
Weight: 8 500 – 33 000 kg
Strojon´s Number: 20035 – 20038
These four large columns were delivered by means of oversize transport to Litvinov as part of DCPD project. Unit C-03, with its 37 m in height, represents tallest column built in Strojon up to date.
---
ARE YOU INTERESTED IN SIMILAR SOLUTIONS?
Do not hesitate to contact us on mail strojon@strojon.cz or on phone number +420 724 794 468.